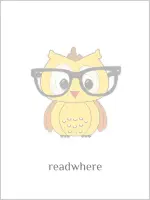 Source : Tribune
Nothing can be as pure as a baby's smile and it is more overwhelming when there are 200 precious child smiling. On July 16th, 2019 Dr Sumita Sofat organized a Motherhood & Baby Show in Ludhiana for IVF babies from across the Country.
Many things happened in the show yesterday and there were many emotions that came pouring out when parents saw their kids dance and walk on ramp. Many couples shared their journey of rising from infertility to getting their own baby through IVF treatment. Everyone got emotional while hearing the stories that the couples went through but the pain was not all in vein as in the end they got what they deserved with the help of Dr Sumita Sofat.
Chief Guest Present at the event Balkar Singh Sandhu mayor of Ludhiana discussed how technology now has proven a boon to society to give achievable hope in having their own child and enjoying parenthood.
Dr. Rajesh Kumar Bagga Civil Surgeon of Ludhiana said it is very rare to see such precious smiles at a single place and he is lucky to experience this.
Dr Sofat said, "I vividly remember their faces when they had first visited me with sordid tales of mental trauma." She said the main objective was to give a message to people that couples who were infertile should not lose hope.
During the show various contests were organized and magic shows were performed. The winners of the contest were given various prizes. Hospital also gifted Insurance policies + Kisan Vikas Patra to various children. After talking about various social issues, three girl children were given education sponsorship who belong to the economically weaker class.